And that's just the start of the benefits you'll enjoy when you take a Star Number:
They're Simply Unforgettable
From our International Counterparts in 70 countries we know that: Months after a campaign has ended, advertisers report that the phones are still ringing. Why is that? Star telephone numbers are much easier to remember (14 times easier to remember, in fact) than 9-11 numeric digits.
Let's face it, a prospect who suddenly needs replacement windows is much more likely to remember, and call, *1234 than a 10-digit string of numbers.

AMBULANCE *9999
More Valuable Leads
Most businesses agree, that building relationships with the client is half the battle. That's why having a customer on the phone is more valuable than a contact form. Take it from one of our customers, "Phone calls are more valuable than web leads…an inbound phone call eliminates steps and shortens the sales process." That's the added power of a Star Number…not only is it more memorable, it also drives more valuable sales conversations.

call Vietnam News at: *6397
Good Telephone Numbers Are Hard to Find
1-800 or 1-900 numbers are often difficult to find. A 9-11 digit number can be beautiful but still difficult to remember! You see them all the time, but the "good" ones are taken. Advertising agencies are investing millions of dollars to improve the brand awareness of their Corporate Client for what?? For the single purpose of having the Client reach out to the Company and make a purchase!

Make it: Easy to Remember and Simple to Use – Melia *ROOM
Real-time Decisions
When marketing dollars are on the line, you can't wait for a campaign to end to decide if it worked. A New Star Number can provide real-time, online tracking reports that let you react quickly, adjust your tactics accordingly, and increase your advertising effectiveness on the spot.
The VIVR helps you do a data mining within your mobile APP – you will know what they were looking for, how long they browsed and did they make the call or not!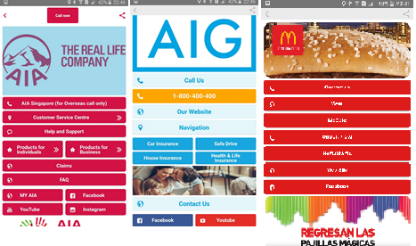 Put Your Customer First
Having a Star Number says right up front that you care about your customer. And at a time when great customer service is a top competitive advantage, a Star Number response gives you the edge you need.
Home Credit _ Call them….. *6868


The Star Number Payoff
When you measure the increased effectiveness of your advertising, you'll realize that the incremental costs of using a Star Number are worth every cent.
"Can anybody remember a number on those billboards"?

Cost to the Client
The Star Number in Vietnam is a fixed cost per minute – no hidden cost!!
Confusion-Free Calling
As more and more area codes are introduced around Vietnam, consumers become more and more confused about where their calls are going – and how much they're going to cost.
The Star Number can be Location Based: 1 Number for Hanoi, Danang or HCMC – where ever the caller is we redirect you call according to Geographic areas!
NEW Feature in the VIVR: Location "NEAR ME"


The Prestige Factor
Customers know that companies with top customer service standards do everything to improve the communication with their Clients and make it easy, memorable, for their Brand to be reached.
In your customer's mind, your convenient, thoughtful Star Number puts you in the same league with these prestigious, service-oriented companies. INOVATIVE!!

By: Ron A. – One Smart Star Vietnam – call us *6776